Filecoin has just launched its own stablecoin "oneFIL" to use for payments on its network as we can see more in our latest altcoin news today.
ICHI, the protocol behind decentralized money authorities, launched a new stablecoin "OneFIL" for the Filecoin network. Onefil is backed by USDC and the FIL coin by Filecoin network. Filecoin is a decentralized network that offers storage space for users and works with Consensys to expand the digital marketplace on the ETH network. ConsenSys announced more plans to work with Protocol Labs which is the team behind the Filecoin network and to integrate Filecoin with Ethereum and to seek out greater interoperability.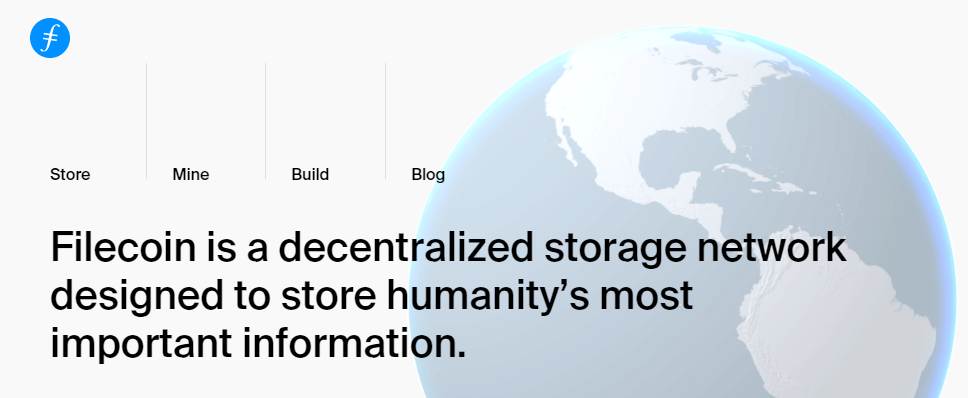 The next step in that plan seems to be oneFil with its purpose to provide a stablecoin for the transactions are required to support application development on the network. It has a goal to enable better discounts and incentives for Filecoin storage buyers and providers. The stablecoin is a type of cryptocurrency that is pegged to the fiat currency and therefore is designed to be less volatile than traditional currencies like BTC. OneFil is a little different from the typical stablecoin like Tether's USDT or Circle's USDC because it is backed by other stablecoins. A spokesperson said:
"Each ICHI stablecoin to date is backed by USDC, plus a specific community's scarce crypto to keep things simple in the early days."
ICHI's goal with OneFil is to become what Bitcoin always promised to be which is a peer-to-peer electronic cash system. Whether BTC achieved this goal is up to debate. In fact, the Bank for International Settlements slammed BTC for having a few redeeming public interest attributes and described BTC as a speculative asset rather than real money. Coins like Tether tried to provide an answer to the market volatility and OneFil is the first to provide a stablecoin for the filecoin users that they can use to transact with. The oneFil stablecoin could have implications for DeFi on Filecoin too. The team behind oneFil believes the stablecoin will help these developments on the Filecoin network and said:
 "oneFil can now be used to pay hardware, pay for storage, earn yield in DeFi and more."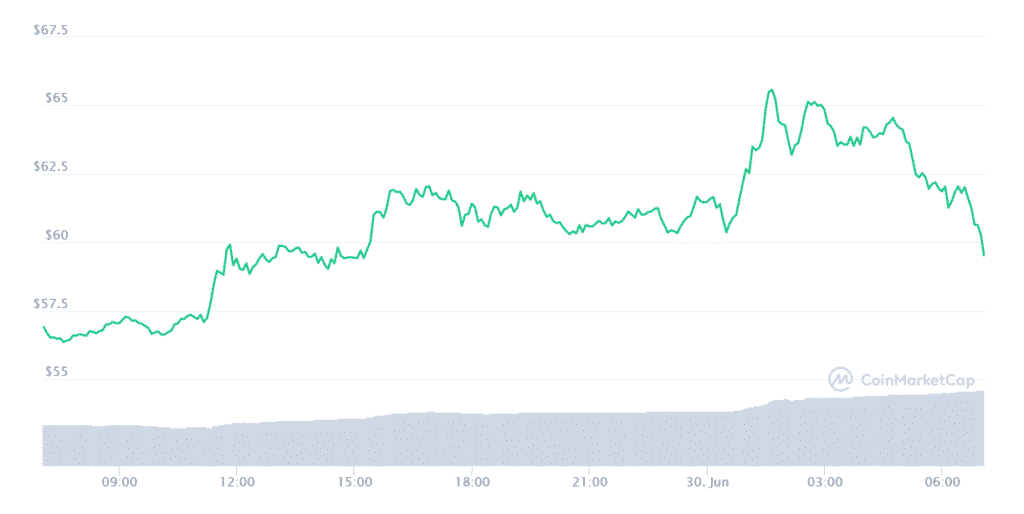 FIL Token 24-hour Price (Source: Coinmarketcap)
On the filecoin network, the users pay to store the files on computers designed to keep them safe and secure, and the price of the storage is determined by the open market. Those that store information on behalf of the others generate FIL but like many other assets, the price of FIL is volatile. OneFIL enables the users to rely on what should be a reliable unit of exchange and account. The team behind oneFil said that there were political considerations as well behind launching the token.
Source: Filecoin Has Just Launched Its Own Stablecoin oneFIL: Report