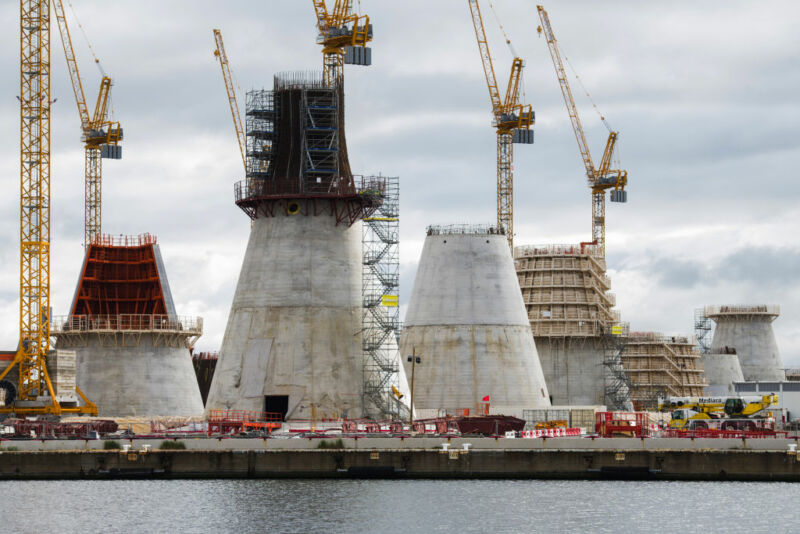 By the end of the decade, New Jersey's beaches are set to have a view of something other than crashing waves. The state is pushing for aggressive development of offshore wind, having already approved a 1.1 GW wind farm. Yesterday, the state more than doubled its planned projects, reaching agreements that will let two additional 1 GW+ wind farms go into the waters off the southern portion of the state.
Perhaps as significant in the long run, both projects include an agreement that will see critical components of the wind farm assembled in a New Jersey port that the state is promoting as a hub for future offshore wind developments.
A multinational effort
The earlier agreement New Jersey put into place was for a project called Ocean Wind, a joint project between the state's major utility, PSE&G, and the Danish energy developer Ørsted, a major player in offshore wind. One of the projects approved yesterday is Ocean Wind II, which plans for another 1.1 GW of capacity supplied by using GE's Halide X turbines. These projects will be sited to the east of Cape May, the southernmost part of the state.
Read 7 remaining paragraphs | Comments
Source: New Jersey approves two 1 Gigawatt+ offshore wind projects