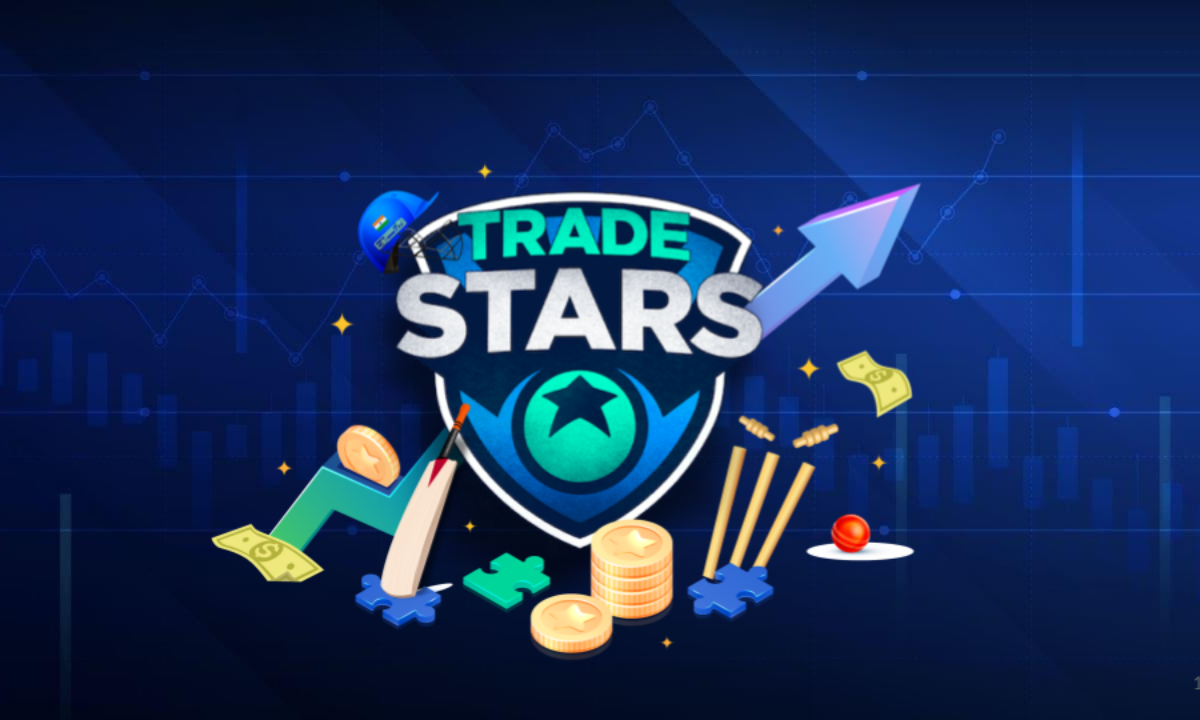 TradeStars has launched a unique Fantasy Sports Stock trading game to enthrall cricket fans worldwide. The TradeStars Mainnet, named "Olympic Torch", was deployed on August 31 with a host of exciting features.
The timing of the launch couldn't possibly have been better, with two big-ticket cricket tournaments slated to be held over the next two months.
The second leg of the IPL (Indian Premier League), arguably the biggest domestic Cricket T20 league today, will resume from 19th September (the original schedule was disrupted when Covid-19 cases were reported among the players). This will be followed by the ICC Men's T20 World Cup, with the group stage matches beginning from 17th October.
The Fantasy Sports Gaming Sector
Cricket fans are spoilt for choice today when it comes to Fantasy Sports Apps. Online Fantasy Sports Gaming (OFSG) apps like Dream 11, Mobile Premier League, and My Team11 are some of the leading players in this sector.
These apps allow sports fans to build their own team consisting of 11 real-life players from ongoing and forthcoming tournaments. Users earn points on the actual statistical performance of their selected players during real-life matches.
According to the Fantasy Sports and Gaming Association, nearly 57.4 million people in the United States engage in Fantasy Sports today. To put this data in context, this is nearly 20% of the US population.
In India, which is one of the biggest consumers of Cricket in the world, more than 50 million players engaged in online Fantasy Sports in 2019, according to a report by KPMG. This number is expected to cross 150 million by 2022. Even the number of Fantasy Sports operators has grown from less than 10 in 2016 to 140+ companies today!
In spite of the explosive growth in terms of numbers, there has been hardly any progress on the innovation front.
The working model of almost all OFSG apps is the same. The choice of players has to be within the ambit of certain rules, which makes it almost impossible for any user to pick all their favorite choice.
Players have to be shuffled around before every single match to make the best use of the playing 11, and the team created exists only over the course of the current tournament.
Moreover, the apps are only operational during the course of sporting events. This makes these apps effectively non-functional on non-match days; users have to wait for real-life matches to be hosted in order to enjoy the thrill of Fantasy Sports Gaming.
TradeStars, a new revolution in fantasy sports gaming
TradeStars has implemented a completely new gameplay model by building a NASDAQ for Fantasy Sports Stocks. The value of these stocks is influenced by the performance statistics of players in real-life matches.
Users can purchase and sell these Fantasy Stocks whenever they want. Trading on TradeStars goes on 24×7, all 365 days of the year, irrespective of whether tournaments are being hosted or not in the real world.
Similar to other existing OSFG apps, the success of a user depends on the performance of the athletes selected by them. However, this is where the similarity effectively ends.
Instead of 'selecting' a player, users have to purchase their respective stocks on TradeStars. A fixed amount of stocks is used for every athlete, and users can purchase Fantasy Stocks of as many unique players as they want.
To provide more flexibility to users, they are also given the freedom to purchase any amount of stocks as they want, including fractions!
In effect, TradeStars encourages users to create a long-term investment portfolio consisting of these Fantasy Stocks, and not limit themselves to create a team of 11 players which will last only for a few weeks.
Sports enthusiasts with a keen eye for spotting new talent can use their skills to identify and purchase early Fantasy Stocks of players which have more potential upside.
Blockchain, the building block behind TradeStars
TradeStars' DApp is built on the Ethereum blockchain and powered by Layer 2 scaling solution Polygon. Transactions are settled off-chain, rendering them almost gasless and instantaneous. This makes the application massively scalable, ensuring that user experience remains seamless even if network traffic is high.
The Fantasy Stocks are issued as NFTs (Non-Fungible Tokens) on Ethereum, which makes the Fantasy Stocks of each athlete unique and irreplaceable.
To further enhance the trading/gameplay experience, the Stocks are issued as Fractional NFTs, or NFT Markets, as TradeStars calls them. This enables users to purchase any amount of stocks, as mentioned earlier. The use of Fractional NFTs also significantly increases the liquidity of the Stocks.
On purchase, the Stocks are directly stored in the user's blockchain wallet; conversely, when a user sells Stocks, they are directly transferred to the buyer's wallet, and the seller immediately gets the funds in their wallet. Every transaction is written irreversibly on the blockchain, which rules out any possibility of fraud.
TradeStars Mainnet launch
The TradeStars Mainnet "Olympic Torch" was launched in a virtual event on 31st August, right in time before two of the most eagerly anticipated global Cricket tournaments get underway.
Users can trade Fantasy Stocks of a host of popular Cricketers from all over the world. A set of Stocks is currently locked for trading and will get unlocked only when 10,000 units of the stocks are purchased cumulatively.
TSX, a token issued on both Ethereum and Binance Smart Chain (BSC), is the in-game currency of TradeStars and is used for trading Fantasy Stocks. Users can purchase TSX from crypto exchanges using BTC, ETH, and USDT. In the future, TradeStars will implement the option of purchasing TSX directly from the DApp through supported fiat currencies (INR and USD).
TSX is also the utility and governance token of the TradeStars ecosystem and entitles holders to a host of other benefits. These features include the ability to participate in the decision-making process for platform governance, earning a share of the platform revenue, getting first access to special NFTs, and so on.
Christian Hentschel, Founder of TradeStars, said, "TradeStars is bringing new ideas and innovations to the world of Fantasy Sports Gaming, which had become stagnant lately. With the IPL and T20 World Cup coming up, we believe that Cricket enthusiasts worldwide will hop on to our DApp to try their cricketing knowledge and earn rewards along the way. We have just got started, and will list athletes from other Sports and more exciting new features in the coming weeks."
Go to TradeStars.app and check out the future of Fantasy Sports Gaming.
The post TradeStars Launches Fantasy Sports Stock Market for Cricket Fans appeared first on BeInCrypto.
Source: TradeStars Launches Fantasy Sports Stock Market for Cricket Fans